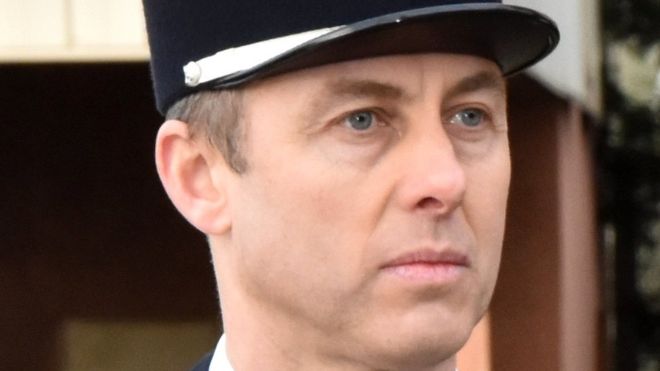 You've got to take your hat off to someone who sacrifices his life for an innocent.
Take your hat off?
When it was Christ you were prepared to die for his sacrifice. And for Lt Col Beltrame it should be no different.
He was shot and stabbed to death after volunteering to exchange his freedom for a captor's.
V
ous bénisse mon héros
Image caption

Lt-Col Beltrame suffered fatal injuries after volunteering to trade places with a female hostag